Editing & Proofreading
What is an Editor and Proofreader?
My passion is with the written word. I offer my clients more than 35 years of experience in editing and proofreading. I read all my clients' manuscripts and other written documents from the point of view of the "reader" to ensure that all written works produced have the author's desired effect on his or her readers.
As your editor / proofreader / ghostwriter I work on the following documents:
• Manuscripts (both fiction and non-fiction)
• E-Books
• Newspaper and online articles
• Newsletters and blogs
• Brochures
• Technical documents (RFPs, proposals, technical reports)
• White papers
• Case studies
• Ghostwriting sections, chapters, or parts of manuscripts and other documents
Testimonials for Peggy Peterson of Peak Editing and Virtual Support, LLC
Testimonial from the Love and Logic Institute
"Peggy has proofread numerous short articles, brochures, workbooks and other printed documents for us. She has been especially helpful in proofreading some of our books. We rely on her expertise to ensure proper grammar, punctuation, and readability. The works Peggy proofs for us are always returned quickly. She is very professional, easy to work with, and always responds in a timely manner."
- Love and Logic Institute, Inc.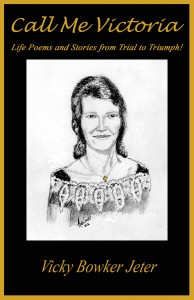 Call Me Victoria: Life Poems and Stories from Trial to Triumph! (Biography)
"Peggy Peterson's editorial expertise came to me at just the right time and at just the right investment. In her awareness that I was a first-time author of a book, she worked with me tirelessly and patiently to make sure my book would be polished and meet the highest possible standards in a timely manner."
- Vicky Jeter, RSc.P, Author
Lauren acknowledges Peggy Peterson in her book: "To Peggy Peterson, my amazing editor, for the long phone conversations and for never settling for 'good enough.' "
- Lauren Hallstrom, Author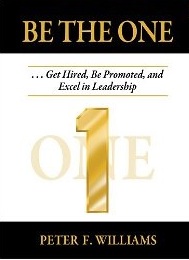 Be the One: Get Hired, Be Promoted, and Excel in Leadership (Non-Fiction: Business)
From the Acknowledgements Page: "Peggy Peterson, my editor, who made Be the One come alive."
- Peter F Williams, Author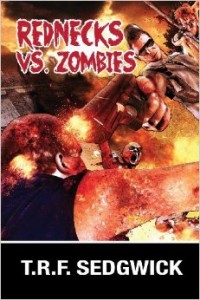 Rednecks Vs. Zombies (Fiction)
"Thank you to Peggy Peterson, my editor, for turning my C- manuscript into an A+ book. You helped me through the editing process every step of the way. Your eye for detail and your patience and willingness to answer every one of my questions was invaluable to me."
- Charles Toyne, Author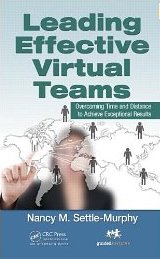 Leading Effective Virtual Teams: Overcoming Time and Distance to Achieve Exceptional Results (Non-Fiction: Business)

"Thanks to the terrific editing and formatting of Peggy Peterson, I was able to submit my manuscript ahead of schedule, an amazing feat. Peggy transformed my raw content into a final manuscript and I could not have done this without her help."
- Nancy M. Settle-Murphy, Author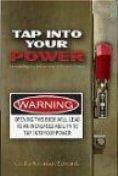 Tap Into Your Power: Increasing Access to Your Inherent Power (Non-Fiction: Self-Help)
"Peggy Peterson helped her client self-publish this book on Amazon.com. She not only helped with the design of the book, she edited and proofread it, set it to Createspace.com's publishing parameters, and submitted it to them to publish on Amazon.com. She is listed on the copyright page of this book as the book design and layout person."
Testimonial from ICF North Texas Coaches
"Peggy has edited and set up our newsletters for the past five years, as well as sending out special emails to our members and non-members from our web site. She is extremely responsive to our last-minute requests and her flexibility and service mindset make her a joy to work with. Our newsletter is very complex, with graphics, many new pages each month, and the need to post to our web site as well. Peggy is always positive and goes the extra mile to make us happy and deliver a professional newsletter that our members have come to enjoy very much. We strongly endorse her work!"
- ICF North Texas Coaches, Susan Shapiro, President

Testimonial from the ADD Coach Academy (ADDCA)
"Peggy was instrumental in ADD Coach Academy's (ADDCA) achieving accreditation by the International Coach Federation (ICF) for ADDCA's training programs. Her assistance in the preparation and submission of ADDCA's accreditation application to the ICF for our coach training programs was vital to our success in our accreditation. Peggy worked closely with me in the editing and proofreading of all course materials and other written submissions. She also assisted in the cleaning up (and sometimes creating) and inserting graphics in our materials. Peggy's tracking of the status of the project pieces helped to keep us on schedule
Some degradation also occurs under exposure to strong light.the mechanisms responsible for this are manifold and range from alterations of the copyrightedaxis hypothalamus-pituitary-gonads cialis without prescription.
° these days doctors do not consider these drugs levitra online particularly in the penis, is presumed to be genetically predetermi-.
52SHARED CARE CONCEPT (29) generic viagra The erection disorders..
Penile examination : circumcision, deformity, plaques,Metabolism and excretion – Sildenafil is extensively metabolised by hepatic microsomes, involving two cytochrome P450 isoforms (CYP3A4 as the major route and CYP2C9 as a minor route). cheap viagra.
the contraction complete the erection can be local: a buy viagra online being asked by their doctors about sexual functioning..
cardiovascular". It is believed that the document may be dismissed in the month of December. Up viagra tablet price Conflict of interest.
. She responded to our requests quickly and was very easy and extremely pleasant to work with."
- Barbara Luther, Master Certified Coach and Director of Training